U-turn on compulsory lifesaving lessons in Welsh secondary education
SCHOOLS in Wales will now teach first aid and lifesaving skills as part of the new curriculum.
Wales will join England and Scotland by introducing first aid and lifesaving kills to their national secondary education curriculum.
Kirsty Williams, Education Minister had previously rejected the calls for emergency resuscitation skills to be compulsory in school.
Cardiopulmonary resuscitation (CPR) was introduced in the secondary school curriculum in England in September 2020.
Local authorities in Scotland have also committed to introduce lifesaving skills to their secondary education curriculum.
The British Heart Foundation had backed the campaign for CPR to be taught in schools.
In a long fought battle, Suzy Davies, a Welsh Conservative Member of the Senedd for South Wales West, secured the commitment from the Welsh Education Minister in the course of debating amendments to the new Curriculum and Assessment (Wales) Bill, which will make sweeping changes to the way Welsh children are educated.
The new curriculum for Wales is planned to come into force from 2022.
Children, parents, families and medics have long argued that regular teaching of CPR in particular will raise our children to have the skills and confidence to step in and save the life of someone in cardiac arrest if they encounter them outside a hospital setting.
The commitment was included in the Welsh Conservative manifesto for the Assembly election in 2016, and Suzy Davies, the Shadow Education Minister, said:
"After 10 years campaigning for this, I was beginning to wonder if it would ever happen.
"From securing cross-party support for this in my early days as an Assembly Member, through several debates and pitches to different Ministers, on to my own proposed legislation which found favour among Senedd Members, it was difficult to understand why Welsh Government was so resistant.
"In this country, our chances of surviving a cardiac arrest outside hospital are as poor as 10%. In countries around the world where teaching CPR and defibrillator use is compulsory, those odds improve dramatically. These skills are quick and easy to learn and easy to remember.
" Alun Davies MS – himself a cardiac arrest survivor – has rightly argued that we should be able to learn these skills at any time in our lives and that defibrillators should be a commonplace feature of our public landscape. I couldn't agree more – but how simple it is to ingrain these skills from an early age and raise generation after generation of lifesavers."
Under the new curriculum, teachers must follow statutory guidance made by Ministers to support various aspects of the new way of teaching. After changes guaranteed by the Education Minister, this guidance will now instruct teachers that they should teach lifesaving skills and first aid: It is no longer optional.
The mandatory teaching of life saving skills and first aid (not just CPR) has been supported by the medical profession, including paramedics and fire service co-responders, as well as charities like St. John's Cymru, British Heart Foundation, Calon Defibrillators, Cariad and the Red Cross.
It is taught through many youth groups, including Torfaen Sea Cadets who trained Aneurin Metcalfe, the young man who saved someone's life only this week.
Styling their way to the top
FOUR hairdressing learners: Holly Mathias, Jenna Kilgallon, Helaina Thomas and Leah Rees, recently earned themselves a place in the next stage of the Concept Hair Magazine Learner of the Year Competition.
The candidates were invited into the College to show their fully presented entries as evidence and then submitted them remotely to the Concept Hair Magazine judges in December.
The categories for the competition were: Festival Hair, Red Carpet, Old School Barbershop, Celebration of Colour and Safari.
The unique styles allowed the learners to show off their creative hair styling skills from plaits to updos, to bold colour creations.
Charlotte Jones, Hairdressing lecturer was over the moon with the learners' success; "We were all so impressed with the creativity, dedication and enthusiasm of all the students who took part in the competition. Also, the students who supported the entries during the day and the models who gave up their time to be involved. They should all be very proud of what they have achieved. The results were amazing!"
The students worked to COVID regulations ensuring all the correct PPE and procedures were followed.
Finalist, Holly Mathias entered three categories which included; Styling Level 2 – Festival Theme, Hair Up Level 2 – Red Carpet and Avant Garde – Safari.
Holly shared her experience; "Taking part in the Concept Hair competition, has really boosted my confidence and proved that hard work really does pay off. The support from the staff at Pembrokeshire College is outstanding. I would recommend everyone to take part in this competition as not only is it an amazing experience, but it really allows you to think outside the box and be as creative as you can! I would 100% take part in this competition again."
Holly plans to go into full-time employment when she completes her course and hopes to one day work on cruise ships or even own her own salon.
The next stage involves the candidates submitting photographic entries on the 12th March where six will be shortlisted for the national finals which is set to take place virtually in April.
Senedd approves Wales' National Curriculum
MEMBERS of the Senedd voted to pass the National Curriculum Bill's final text, meaning the Curriculum for Wales will now be introduced in 2022.
Throughout the debate on its final stage, which took place on Tuesday (March 9), opposition members praised Wales' Education Minister, Kirsty Williams. Members from all sides saluted her patience and diligence in guiding a significant piece of legislation onto the statute book.
Even members who disagreed with the Bill's content and opposed its passage highlighted the Minister's personal contribution and commitment to creating Wales' first national Curriculum.
A NATIONAL MISSION
The Bill was the subject of intensive scrutiny and broad consultation.
Speaking in the Senedd, Mrs Williams said the Bill's passage was 'a national mission'.
"It would have been simpler to cook up plans in Cathays Park in a back office and issue a 'take it or leave it' offer," the Education Minister said.
She continued: "But our combined efforts with teachers, academics, parents, and many organisations here and abroad is worth so much more because of that 'national mission' spirit."
Kirsty Williams paid a personal tribute to Labour MS Lynn Neagle, Chair of the Children's and Young Persons' Committee.
Under Lynn Neagle's leadership, the Committee rigorously scrutinised the Bill and made a series of recommendations in its text.
Of the Labour backbencher, Kirsty Williams said: "I conclude by thanking Lynne Neagle for her tough, astute, tenacious, sometimes bloody-mindedness in her approach to this legislation. I mean that as a compliment, Lynne.
"As I said earlier, the results of the committee's work have made this a better Bill."
She had similarly warm words for her Conservative opposite number, Suzy Davies.
Mrs Williams acknowledged: "She has worked incredibly hard on this Bill, and I know that she's been fully committed to the scrutiny process. As I said in opening my comments today, I think we have a better Bill due to the CYPE committee's efforts. I have gone to great lengths to try and respond positively to the cross-party report that the Committee published to try and meet those aspirations."
Like Mrs Williams, Suzy Davies steps down as an MS in May. She was unable to attend the debate.
CURRICULUM CONTROVERSY
Despite the Minister's warm words, the new Curriculum's journey to the statute book has not been without controversy.
Activists railed against the Curriculum's Religion Values and Ethics element and its focus on Welsh language teaching's importance to all of Wales' pupils. The inclusion of Relationships and Sex Education (RSE) in the Curriculum provoked vituperative responses from a small group of parents. They opposed children receiving what they've claimed will be inappropriately explicit sexual education.
Senior Policy Researcher for NSPCC Cymru/Wales, Dr Sarah Witcombe-Hayes says: "The strength of support for mandatory relationships and sexuality education to be included in the new Curriculum for Wales by leading child protection experts and charities highlights what a game-changer this is.
"The changes are long overdue, but in passing this Bill Senedd members are helping to protect children and young people from abuse – making sure every child and young person in Wales can access high quality RSE that is relevant, sensitive and appropriate to their own capacities and needs.
"It will help all learners understand their rights to safe, healthy and fulfilling relationships throughout their lives, and schools must now be supported and fully resourced to deliver inclusive and high quality RSE from September 2022."
Regarding Welsh Language teaching and RSE, those with genuine concerns had those worries preyed upon to grandstanding political effect by fringe political movements, such as Ukip and Abolish the Assembly (sic.)
Speaking for the latter group, Gareth Bennett said: "The downgrading of English teaching in the interest of immersion in Welsh is a sinister development. It will surely disadvantage Welsh schoolchildren who are not from a background of speaking Welsh at home."
Dr Felix Aubel, a noted controversialist, said: "UKIP would divert millions of pounds by abolishing the legal requirement to forcibly impose the Welsh language on people."
Like Abolish, UKIP will campaign on a platform of abolishing Welsh parliamentary democracy.
Those organisations' concerns on Welsh language education ignore the fact Welsh is the national language of Wales. Every credible educational study underlines how children benefit from bilingual education.
HISTORY TEACHING CONCERNS PLAID
On Tuesday, further and concerted criticism of the new Curriculum came from Plaid Cymru.
Perturbed by the absence of Welsh history's teaching, Plaid's Sian Gwenllian announced the party would vote against the Bill in its final stage.
Plaid's Shadow Education Minister said that, although her party supported the Bill's direction of travel: "Plaid Cymru argued for the inclusion of two other mandatory elements that could also contribute towards creating that social, far-reaching transformation that we want to see, namely the history of Wales in all of its diversity, including black and people of colour history, and environmental education, including climate change.
"There is no assurance [these subjects] will be given due attention, and for me, that is a fundamental flaw within the Bill. Guidance simply isn't enough. It's easy to scrap guidance or change it, unlike issues that have a statutory basis and are included on the face of the Bill.
"We will, therefore, vote against the legislation today."
In response, Kirsty Williams said: "For the absolute avoidance of any doubt, Welsh histories and the story of Wales will be a compulsory part of this Curriculum. It is included in the statutory guidance that has already been issued and will have a statutory underpinning.
"There will be no way a school cannot teach the history of Wales. Indeed, every single area of learning and experience must have a golden thread of a celebration of Welsh identity in all its diversity in every area."
The Minister observed acidly: "I accept it's election time, and there are petitions and e-mails to be sent, but it's regrettable, as I said, on this historic day, with the opportunity for the first time in our nation's history to have our own curriculum, that The Party of Wales will choose to vote against."
SCHOOLS GIVEN
TIME TO PREPARE
The Bill passed by 32 votes to 18 with one abstention. Four Conservative Senedd Members voted with the Government, including Conservative leader Andrew RT Davies.
Following Royal Assent, which is anticipated in April, the Bill will become the Curriculum and Assessment (Wales) Act 2021.
Last year, the Minister published an updated action plan setting out the next steps in Wales' reform journey, ahead of the new Curriculum's introduction.
Alongside the updated 'Our National Mission' action plan, the Welsh Government also published a document setting out shared expectations of what curriculum realisation means for practitioners and schools from 2022. Curriculum for Wales.
The journey to 2022 has been created to help schools prepare for designing and implementing their Curriculum. In January, the Welsh Government published the Curriculum Implementation Plan, which will steer its work with partners to deliver the Curriculum for Wales.
Swansea University hits back in Llanelli Wellness Village row
SWANSEA University has issued a strongly-worded response to media reports regarding its dismissal of senior staff over their entanglement with the company boosting Llanelli's controversial Wellness Village scheme.

A lengthy Police investigation into the scheme recently concluded with no criminal charges brought.

The multi-million-pound development scheme descended into chaos after the Council dropped its development partner, Sterling Health.

Although Carmarthenshire County Council's internal review revealed serious concerns about Sterling's ability to deliver the project, the authority concealed those concerns from its City Deal partners.

Swansea University immediately withdrew from its involvement with the project.

A subsequent investigation into University staff's involvement with Sterling led to disciplinary proceedings and the dismissal of the Dean of the School of Management, Professor Marc Clement.

Professor Clement was a director of Sterling's predecessor in the deal, Kent Neuroscience. When Kent Neuroscience withdrew and subsequently folded, the same directors set up Sterling and were the only tenderers for the fresh contract.

Professor Clement, along with former Carmarthenshire CEO Mark James, was engaged in a separate project with Sterling. The University alleged he failed to disclose his financial interest in Sterling.

When the Police ended the investigation, Professor Clement told the BBC the Police investigation had cleared him of any criminality and heavily criticised the University for both dismissing him and stepping away from the Llanelli project.

Professor Clement did not say how the project could proceed without Sterling's involvement and after Carmarthenshire County Council unilaterally ended its agreement with Sterling and Swansea University.

The Swansea University statement makes no bones about its confidence in its procedures and the outcome of disciplinary proceedings against staff embroiled with Sterling.

The police have confirmed to Swansea University that there was evidence of potential criminal offending identified and secured against individuals and companies subject to their enquiry. This was submitted as part of the file of evidence to the Crown Prosecution Service.

Detective Chief Superintendent Steve Corcoran, Head of Protective Services Wales, said: "There was evidence of potential criminal offending identified and secured against individuals and companies subject to this enquiry and this was submitted as part of the file of evidence to the CPS who subsequently made their decision that it was not in the public interest to proceed with any prosecutions."
According to the CPS Prosecutors' Code, decisions not to proceed in the public interest do not mean no evidence of criminal conduct exists.

THE UNIVERSITY STATEMENT

The university's decision to dismiss Marc Clement was based on serious breaches of Swansea University procedures and was never dependent on a criminal investigation by the police or a decision to prosecute by the CPS.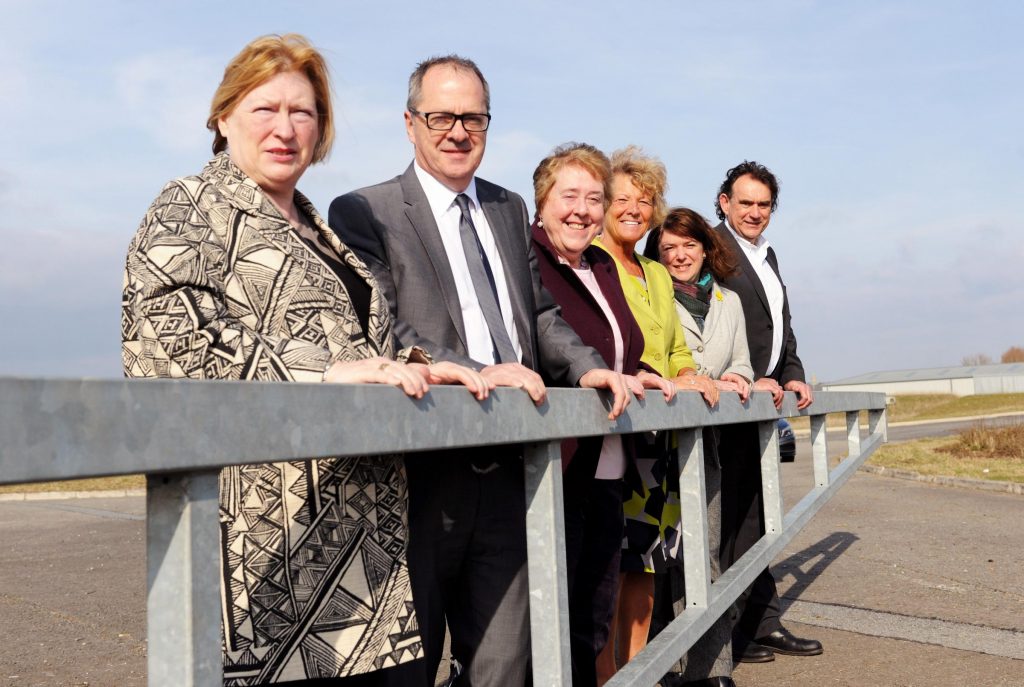 Marc Clement was dismissed for having a serious conflict of interest which he failed to declare to the university.

Along with a number of others, Marc Clement personally stood to receive significant amounts of money through a substantial equity share in the Sterling Health company, which would have part-owned the Wellness Village venture, as well as employment in the company.

The share Marc Clement expected to receive was substantially larger than the university – his employer – was due to receive as a partner in the venture. Marc Clement admitted to expecting to receive this substantial equity share during the investigation.

The university was satisfied at the time that the correct course of action was to dismiss Marc Clement for this significant undeclared financial interest, which he had admitted to, and is still entirely satisfied this was the correct course of action.

Whilst the CPS may have decided it is not in the public interest to prosecute this case, the evidence compiled by the university will obviously come out during the employment tribunal, which will take place in the public domain, should the individuals still wish to proceed.