Aussie trade deal sells out Welsh farmers
THE WESTMINSTER government's wish to conclude a zero-tariff trade deal with Australia will put the future of Welsh livestock farming at risk.

That's the unanimous view of Welsh farming organisations, who are aghast that allowing products produced to lower animal welfare standards will threaten the viability of Welsh farms and have disastrous consequences for our rural economy.

Earlier this week, The Financial Times exposed tensions in the Westminster Cabinet between DEFRA and the Department of International Trade.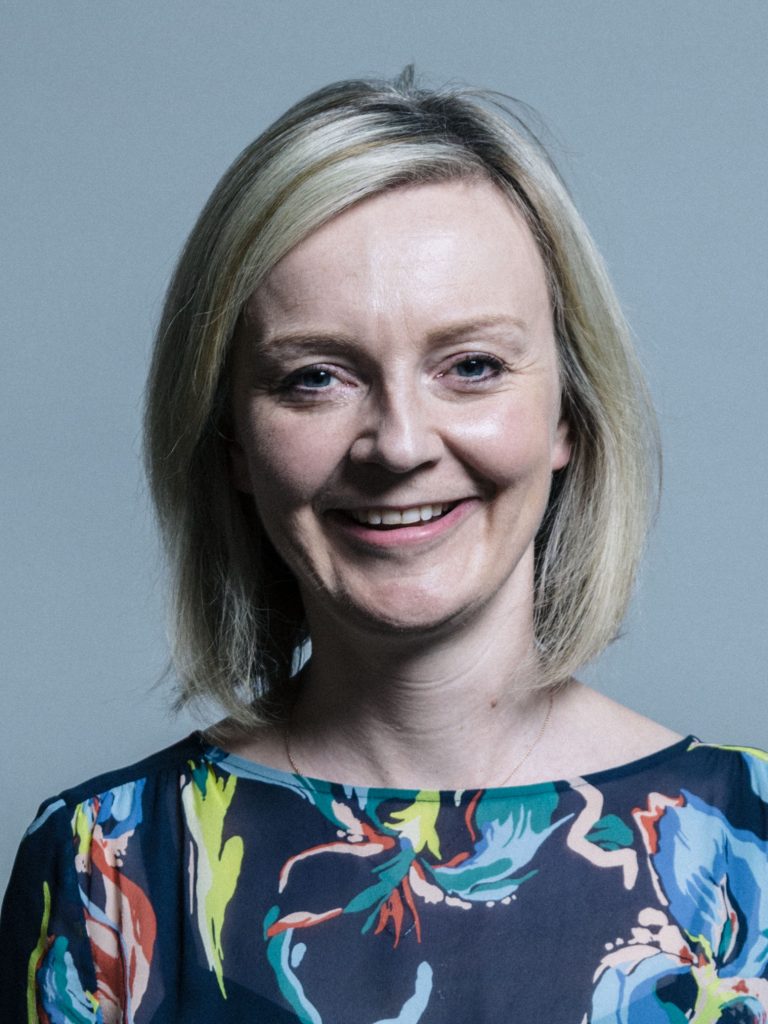 The article said that George Eustice, Secretary of State for Rural Affairs and Cabinet Office Secretary Michael Gove opposed International Trade Secretary Liz Truss' wish to conclude a post-Brexit trade deal at any cost.
THE PROMISE AND THE THREAT
In addition to potentially undermining the UK's farming industry, there are serious concerns that cheaply produced new food imports will pressure livestock farmers to intensify their practices to compete. This would harm animal welfare and environmental standards across the UK.

Previous Secretary of States for Environment, Food and Rural Affairs, Michael Gove MP and Theresa Villiers MP, and the current Secretary of State, George Eustice MP, have repeatedly asserted the Government's firm commitment to maintaining the UK's high food and environmental standards in any circumstance.#

Despite this, key amendments to both the Agriculture Bill and the Trade Bill, aimed at safeguarding British standards and protecting UK producers were repeatedly defeated by the Government in Parliament.

In fact, due to loopholes in the recently passed Trade Bill, the Government will now be able to approve the import of animal and agricultural products of a lower standard than currently permitted in the UK and make sweeping changes to existing food safety regulations without consultation.
WG FEARS IMPACT ON RURAL WALES
Welsh Government ministers' responses to the International Trade Secretary's position were condemnatory.

Economy Minister, Vaughan Gething said: "Farmers and food producers play a crucial role in our society, economy and environment.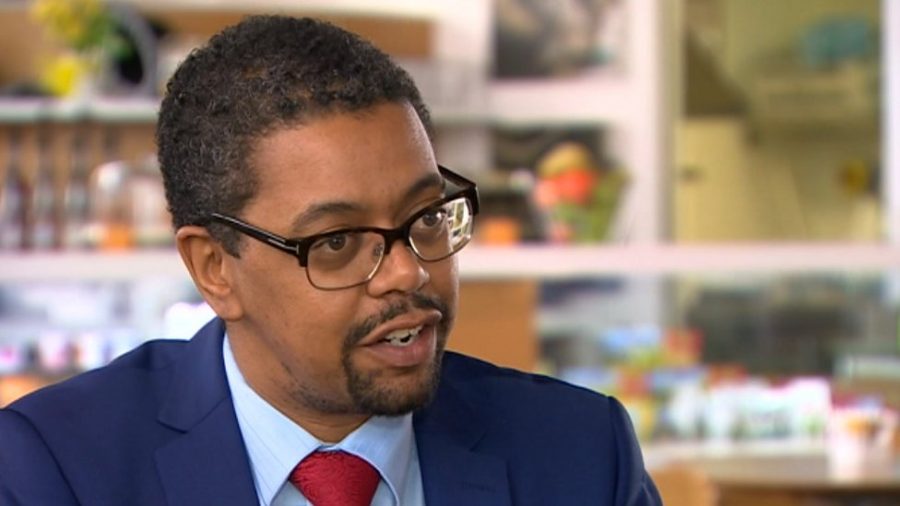 "We have been very clear with the UK Government that any new trade deals must not cause an un-level playing field, by giving food importers with lower standards an economic advantage in our market compared to our own producers.

Rural Affairs Minister Lesley Griffiths added: "We are extremely proud of the high food safety standards we have here in Wales, including standards around animal health and welfare, traceability, environment and food safety.

"No trade agreement should ever undermine that or our domestic legislation, and Welsh Government has consistently made this point to the UK Government."

We followed up those remarks by asking what representations the Welsh Government made and when.

A spokesperson told us: "We have frequent contact with UK Government, through both the Department for Environment, Food and Rural Affairs and the Department of International Trade at all stages of FTA negotiations. This includes weekly meetings on the Australian FTA.

"We are consistently clear in these meetings that new FTAs must not create an un-level playing field for our own producers.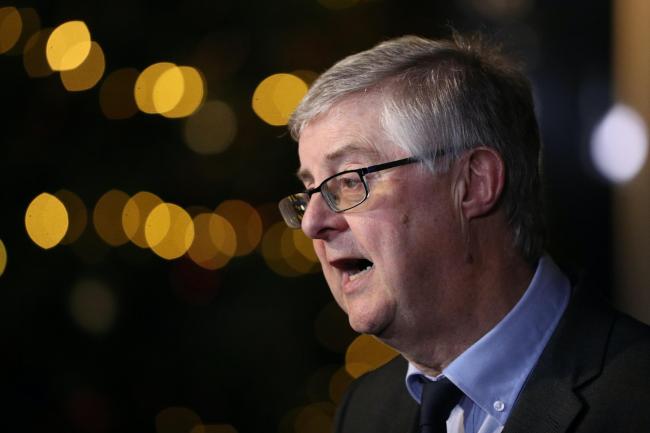 "The First Minister raised this issue with the Chancellor of the Duchy of Lancaster and Minister for the Cabinet Office, Michael Gove MP on Wednesday afternoon (May 19)."
AUSSIE FREE TRADE DEAL WILL UNDERMINE STANDARDS
The same day, FUW President Glyn Roberts met with UK Trade Minister Greg Hands.

Speaking after the meeting, FUW President Glyn Roberts said: "Both the minister and I agreed wholeheartedly that we must seek new trade opportunities for UK agriculture and other industries.

"However, we made our concerns regarding the adverse impacts of a liberal deal with Australia very clear."

Mr Roberts said that he and the Minister discussed a host of issues during the meeting, including the potential benefits for Welsh agriculture of the UK's membership of the Comprehensive and Progressive Agreement for Trans-Pacific Partnership (CPTPP), which the UK is currently seeking.
"The reality is that a deal that liberalises access to the UK market for Australian beef and lamb means a lowering of standards and will have adverse consequences for UK farmers.

"While this may not be an immediate concern given current exports to the UK, we have to look at what might happen in the future. After all, if Australia didn't believe they would increase food exports to the UK significantly at some point, they wouldn't be fighting so hard to ensure it is in a trade agreement."

Mr Roberts said The union had also highlighted the gulf between the standards required of farmers in Wales and the UK and the far lower standards required in Australia.

"The Queen's speech has just reiterated UK Government plans to tighten up animal movement rules, and Wales looks set to follow suit.

"Our current maximum animal journey time is already eight hours, but it is forty-eight hours – six times higher in Australia. Other concerns include the significant differences between animal traceability requirements, given that what is allowed in Australia would be completely illegal here."

"The political pressure on the Government to announce a trade deal should not override the UK government's duty to negotiate a deal that upholds its own promises and our values by preventing food produced to lower standards from being sold in the UK – however long that negotiation takes, or even if it means walking away from negotiations," Mr Roberts added.
DOGMA TRUMPING OUR NATIONAL INTEREST
TFA Cymru Chairman Dennis Matheson told The Herald: "The UK Government is at risk of allowing politics to trump our national interest in being over keen to get a trade agreement over the line without properly thinking through its consequences.

"There is no pretence that, from the perspective of the agricultural industry, trade deals with Australia and New Zealand would not have been at the top of our agenda. Clearly, both countries have got their sights set on ramping up exports of beef, sheep, and dairy to the UK.

"Welsh farmers stand to lose out considerably if this comes to fruition. That will be hugely damaging to the Welsh economy, tourism, and the environment. We must ensure we do not let in imports which fall below the environmental and animal welfare requirements imposed upon producers in Wales."

19 farming bodies across various sectors and from all four nations of the UK have agreed on five principles of crucial importance to UK food and farming in the negotiations.

NFU Cymru President John Davies said: "We know that agriculture is almost always the last chapter to be finalised in any trade deal, and as these talks reach an advanced stage its important negotiators take on board the five detailed principles agreed.

"The government's repeated commitments to safeguard our own standards and not undercut UK farmers through unfair competition are encouraging, and we support their ambition to liberalise trade.

"We know that if we're to open up the opportunities of new markets overseas for UK farmers, we will have to offer greater access to our own markets in return. However, this trade-off needs to be balanced, and we need to make sure concessions to our hugely valuable home market are not given away lightly."
WESTMINSTER RISKS 'IRREVERSIBLE DAMAGE'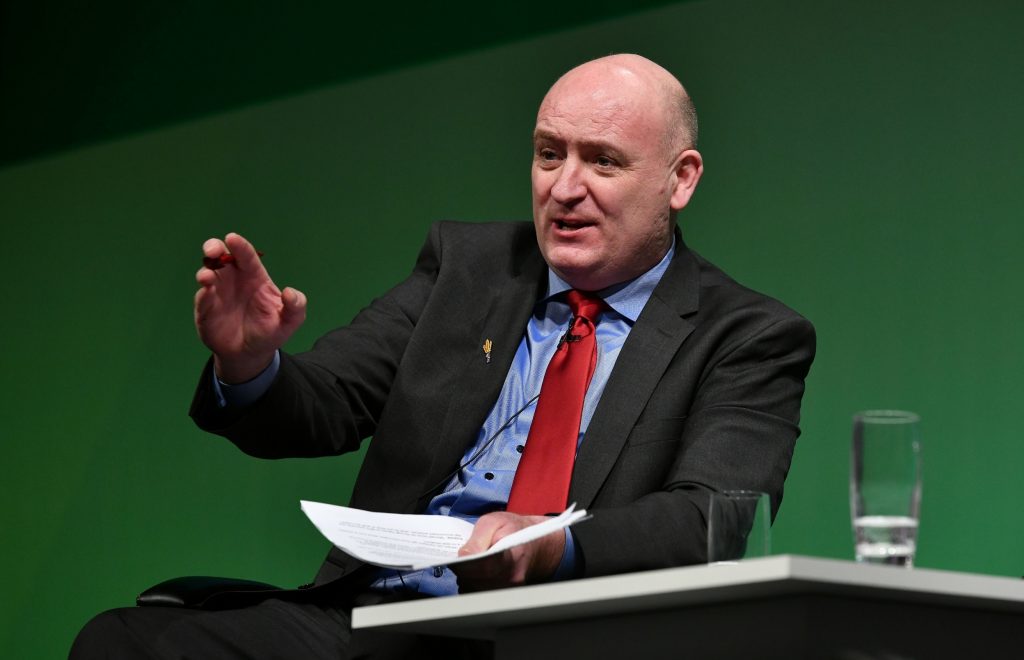 John Davies continued: "There is a very real risk that, if we get it wrong, UK farming will suffer irreversible damage rather than flourish in the way we all desire, to the detriment of our environment, our food security and our rural communities.

"The British government faces a choice. It must recognise that zero-tariff trade on all imports of products such as beef and lamb means British farming, working to its current high standards, will struggle to compete.

"At a time when government has placed huge importance on its aim of levelling up, this would fundamentally undermine any ambition to narrow the rural-urban divide or to ensure all parts of the UK are included in the government's desire to build back in the months ahead."

Julie Barratt, President of the Chartered Institute of Environmental Health said: "Despite repeated assurances from a string of Environment Secretaries, the mood music does not look good for UK food standards and animal welfare when it comes to this potential deal with Australia.

"Adopting a zero-tariff and zero-quota approach to food imports from Australia risks the UK market being flooded with cheaper produce and undercutting UK farmers, forcing our farmers to adopt lower standards just to be able to compete.

"There are also serious questions about how importing cheaper food from the other side of the world impacts on the UK's food security or sustainability, or how it helps the Government meet its wider environmental pledges or commitment to achieving net-zero.

"We are calling on the UK Government to stick to its environmental commitments and to not undermine our high food standards in an attempt to get a trade deal over the line."
Welsh Government must balance farming priorities
IN EARLY July, the Welsh Government published its proposals for the Sustainable Farming Scheme.
Robert Dangerfield, Communications Manager for the Country Land Owners and Business Association Cymru, responds.
We are pleased to see the ambition shown within the document to support sustainable and profitable food production alongside addressing the climate and biodiversity emergencies.
The proposals arise after three consultations over five years and reflect the work our members and the CLA team have done with Welsh Government.
We are happy to see considerable detail on what the scheme will pay for, the process for how farmers and landowners can apply, and how the transition from the current landscape of the Basic Payment Scheme and Glastir to the Sustainable Farming Scheme will work.
We do, however, have some specific concerns.
Firstly, the requirements for 10% woodland/forestry cover and a 10% requirement for habitat creation and maintenance may not be suitable for all holdings. The need to balance sustainable food production must be considered further.
Secondly, there are no specific payment rates for the scheme. Welsh Government have explained that this is because the current funding settlement with the UK Government only goes to 2024, so they cannot commit to specific rates. This is disappointing, and we will continue to lobby to ensure future funding matches the commitments within the proposals.
WHAT HAS BEEN PROPOSED?
Despite the concerns highlighted above, there is a fair amount of detail within the document. To summarise, the scheme includes a farm sustainability review that will include farm details (size, sector, livestock), a carbon assessment and a baseline habitat survey.
The review will be digital, where possible, to reduce cost and concentrate resources on scheme delivery.
It will provide entry to the scheme and identify the actions Welsh Government will pay for. These will consist of a mixture of universal activities that all applicants must undertake – for which they will receive a baseline payment via a five-year contract and optional and collaborative actions which will attract additional payments.
The universal actions include:
· Record of key performance indicators;
· 10% of land for woodland/forestry and 10% for habitat creation/maintenance;
· Undertake animal health and welfare plan;
· Undertake a biosecurity plan;
· Manage areas of cultural/heritage significance;
· Undertake a five-yearly soil analysis.
The optional and collaborative actions are very wide-ranging and will be able to be tailored for the plethora of different farm types across Wales. One particular area of importance for our membership is access.
The proposal outline that any options relating to access are optional and include:
· upgrading footpaths to multi-use paths;
· enhancing existing paths to make them more accessible;
· establishing joined-up and new access routes and trails;
· establishing new access;
· hosting educational and care farm visits.
We will continue to work with the various access fora and the Welsh Government to ensure that any new access is voluntary, incentivised, and permissive.
INITIAL VIEWS
The Royal Welsh Agricultural Show took place a week after the publication of the proposals, providing an ideal opportunity for discussion with lots of different organisations and our members.
Not surprisingly, the "10 and 10 requirements" dominated many meetings and conversations I had.
Some farmers were not concerned as they had already reached these percentages on their holding but were worried about land held under Farm Business Tenancies that often did not include the woodland.
In the short term, there are no quick answers; but the CLA Cymru team will be part of a Welsh Government-organised tenancy working group to discuss the impact of the proposals on landowners and tenants.
Other members outlined their worries that they needed all the productive land they had to go towards feeding their stock or growing their crops. This is a real concern.
For some, the solution will be to sustainably intensify other parts of their farm and become more efficient.
Where this is not possible, the role of exemptions for some farms must be considered by Welsh Government.
AGRICULTURE (WALES) BILL
The Agriculture (Wales) Bill will be published this Autumn.
It will be the legislative mechanism by which Welsh Government can administer the new scheme.
Ministers are confident it will receive Royal Assent by summer 2023, ready to begin testing, trialling, and introducing the new scheme.
We will be working with Members of the Senedd to ensure scrutiny of the Bill and to propose amendments if we see fit.
Johnson announces end to lamb export ban 'soon'
WELSH farming industry bodies have welcomed the prospect of Welsh Lamb exports to the US being lifted soon.
The Prime Minister claimed the ban would end after meeting with President Biden in Washington last week.
The potential market for PGI Welsh Lamb in the USA has been estimated to be worth as much as £20million a year within five years of the export restrictions being removed.
LIFTING THE BAN
The ban on British lamb to the USA has been in place since 1996 following an outbreak of bovine spongiform encephalopathy (BSE).
The ban was extended in some countries to sheepmeat because a related sheep disease (scrapie) belongs to the same family of diseases.
HCC Chief Executive Gwyn Howells said, "Achieving market access for lamb to the USA has been a long road, and it looks as if we're nearly at the end of the journey.
"The ban, brought in back in 1996, has not been necessary or justifiable for many years. But it's taken a long effort and much technical work to overcome the various administrative hurdles.
"There is a promising market for high-quality Welsh Lamb in the USA, particularly in the hotel and restaurant trade on the east coast.
"Research has shown that the trade could be worth £20million a year for the sector if we can achieve access and work on developing the market.
"We look forward to hearing the details behind the announcement and are ready to grasp the opportunity should it arise."
NEWS A BOOST FOR WELSH AGRICULTURE
Welsh Conservative and Shadow Rural Affairs Minister Samuel Kurtz MS said: "Farmers across Wales will welcome the news that the US has lifted the ban on the imports of British lamb.
"It's now imperative that both the UK and Welsh Governments work in tandem to promote the benefits of Welsh lamb so that its market potential can be fulfilled."
NFU Cymru has welcomed reports that positive progress is being made on lifting a long-standing ban
NFU Cymru Livestock Board Chairman Wyn Evans said: "After being shut out of the US market for over 30 years, today's reports that Welsh sheep farmers may soon be able to access this potentially lucrative marketplace are welcome news for the sector.
"We certainly want to see this ban lifted so that trade can resume as soon as possible.
"Now this vital trade avenue appears to be a step closer to opening, it is crucial the UK Government and the authorities work alongside the whole supply chain so that we are in a position to supply product into the US as soon as the ban is lifted.
"We now wait with interest to hear more news from the US Secretary of State for Agriculture to confirm the reports that we have received following the Prime Minister's comments."
VITAL TO OPEN MORE EXPORT OPPORTUNITIES
The Farmers' Union of Wales also welcomed the news.
The FUW has long discussed the prospect of lifting the unjustified ban with the USDA in various meetings over the past decade.
Speaking from his Carmarthenshire sheep farm, FUW Deputy President Ian Rickman said: "Now more than ever, we need to explore other export markets while also protecting our long-established markets in Europe.
"The US market is one we are keen to develop much stronger relationships with and the news that this ban could soon be lifted is most welcome news for our sheep industry."
NSA Chief Executive Phil Stocker commented: "We are delighted about the announcement that the ban is to be lifted – the UK sheep industry has been waiting for this for many years.
"The sheep industry in the UK has clear potential to grow further, but any expansion must be market and demand-led.
"The UK is the third-largest exporter of sheepmeat globally, telling us that we are good at producing sheepmeat and that our supply chains are efficient and able to deliver.
"This creates another opportunity for our industry to maximise trade opportunities, and we have always seen the US as being a potentially significant market.
"After the domestic market, the EU is still our largest export market and is on our doorstep. However, access is more difficult than it was when we were part of the EU. It's essential to maintain EU access but it is also important to work on any market that gives us future potential."
Mr Stocker highlighted other benefits: "We shouldn't expect to see any sudden surge in volumes going to the US, but we do know there is strong demand for UK sheep genetics – semen and embryos. Many British sheep breeds are in the US but are numerically too small to have a strong gene pool, so genetics demand is strong.
"In addition, with sheepmeat consumption being very low in the US we believe we can help stimulate interest in lamb and quality mutton through exporting high quality British sheepmeat that reinspires interest in the product and helps the US sheep industry to build further."
No badger cull but bTB strategy change on cards
THE WELSH GOVERNMENT has ruled out controlling the spread of bovine TB through a targeted cull in areas where the disease is endemic.
A spokesperson confirmed the Welsh Government's position ahead of the publication of a significant review of its TB eradication strategy.
The review, led by Professor Glyn Hewinson of Aberystwyth University, is likely to focus on cattle vaccination and the use of improved tests for TB bacteria in cattle.
False positives for BTB can only be detected after death by a post-mortem.
BOVINE TB DEVASTATES PEMBROKESHIRE FARMS
The persistence of the BTB bacteria in the soil and in the protected wild mammal population, particularly badgers, creates a perfect storm for farmers in our county.
The area around the shared borders of North Pembrokeshire, the Teifi Valley, and North West Carmarthen is a long-standing hotspot for the disease.
Farmers in that area have suffered disproportionate and repeated losses throughout the Welsh Government's different approaches to eradicating BTB.
When the disease is detected in a herd, it is standard practice for all of it to be slaughtered. Although farmers are partly compensated for their loss, the loss of their stock leaves farmers with long-term problems for their business's recovery.Herds' loss and slaughter are linked closely to mental health problems among farmers and farming families. The cost of BTB is much greater than balancing profit and loss.
CURRENT PROGRAMME ISN'T WORKING
Local MS Sam Kurtz, who comes from a farming family, told The Herald: "Since the 1970s, bovine TB has been a dark cloud hanging over our agricultural industry
"While it may not have had the impact on the public's psyche as the Foot and Mouth crisis had in the early 2000s, bovine TB has been a long and heavy burden on Welsh farmers, with over 20,000 cattle killed in the last 2 years.
"What the Welsh Government have in terms of a policy is the repetition of an outdated and inaccurate testing regime followed by stringent and debilitating restrictions on farmers.
"It is clear, from the latest data showing new bovine TB cases in Wales have risen by 3%, that the Welsh Government's current eradication programme is simply not working.
"Throughout the pandemic, our farmers have worked 24/7 to keep food on our tables, despite being laboured with the stresses and concerns of routine TB testing.
"The industry is now desperate for some urgency and a change in strategy.
"A new testing regime, Enferplex, delivers superior accuracy than the current test.
"While it is being undertaken in small pockets of Wales, a dedicated pilot scheme of this new test to collect hard data must be a priority for this Welsh Government."
The Enferplex Bovine TB antibody test identifies the presence of bovine tuberculosis. Used in conjunction with existing tests, it is far more accurate than current tests in validating positive diagnoses.
EFFECTIVE PROGRAMME MUST TACKLE ALL ASPECTS OF DISEASE
The FUW believes that any future changes to the bTB eradication programme should closely follow the science to develop an effective eradication programme covering all aspects of the disease in Wales.
An FUW spokesperson told us: "Bovine TB continues to suffocate businesses in the high and intermediate areas of infection in Wales and continues to have a significant detrimental effect on the mental health and well-being of our farmers and their families.
"September's Quarterly Publication of National Statistics on the incidence and prevalence of tuberculosis in Cattle in Great Britain shows variable results, with no year-on-year change in the number of herds that are not TB free in the High West Area of Wales, and a 26% rise in the number of herds not TB free in the Intermediate North Area.
"Such results continue to devastate businesses that have made massive sacrifices
to comply with the Welsh Government's costly and burdensome bovine TB eradication programme.
"The FUW welcomes further research on this devastating disease as part of a science led and pragmatic approach to TB control in Wales. We look forward to the publication of the next TB review and will be discussing the findings of the review at all relevant political and policy levels."
NFU CYMRU: WELCOME REVIEW BUT URGE OPEN MIND ON CULL
NFU Cymru County Adviser for Pembrokeshire and Ceredigion, Peter Howells, said: "It is concerning to see the latest bovine TB statistics published by Defra that show a rise in bovine TB incidents and the loss of 10,775 animals in Wales to this dreadful disease in the year ending June 21. This once again highlights that bovine TB continues to wreak havoc on the cattle industry in Wales.
"In October 2017, we saw the Welsh Government introduce a regionalised approach to tackling the disease in Wales.
NFU Cymru is supportive of an approach that allows for the appropriate measures to be introduced depending on the circumstances.
In Low TB areas of Wales, we must do all we can to keep the disease out. In areas of the country, such as South West Wales, where the evidence suggests that both cattle and badgers suffer from this disease, we believe that the disease will only be brought under control through a comprehensive package of measures that tackles the infection in both populations.
"We continue to urge Welsh Government to take note of the evidence published from England. A peer-reviewed scientific report examining the effectiveness of badger culling in reducing outbreaks of TB in cattle has shown positive results in England.
"The Defra-commissioned report revealed an average reduction in the incidence of bovine TB of at least 40% in areas of England that have completed at least four years of culling.
"Just across the border in Gloucestershire, the report has shown a 66% decline in new TB breakdowns.
"NFU Cymru continues to use every opportunity to raise with the Minister for Rural Affairs our concerns for the emotional and financial impact this disease causes to farming families. Earlier this summer, we wrote directly to the First Minister on this matter.
"We are aware that the Minister has said she will make a statement on the TB programme later this autumn and that Professor Hewinson is currently carrying out an internal review of the programme. We are pleased that the Minister has asked someone of Professor Hewinson's experience and expertise to carry out the review and we await with interest the publication of the review."
WG: EVIDENCE OF CULL'S EFFECTIVENESS INCONCLUSIVE
A Welsh Government spokesperson said: "TB in cattle is a huge challenge for all concerned and distressing for farmers who have to deal with it in their herds. Part of the solution to the problem is people's willingness to work together, both in Government and the industry.
"The Wales TB Eradication programme is built on co-operation, with three regional eradication boards working at a local level to ensure policies are developed collaboratively and communicated effectively.
"We have outlined in our Programme for Government we will not permit the culling of badgers as part of measures to deal with bovine TB.
"Recent scientific studies did not provide conclusive evidence that culling badgers alone would reduce incidence levels in cattle herds.
"It has been proven that more infection is transmitted within species than between species, which suggests that controlling transmission among cattle is a priority in the strategy for eliminating TB.
"When the Intensive Action Area (IAA) was established in 2010 with additional measures introduced into the High West TB area, 27.1% of herds were restricted due to TB control. At the end of June 2021, 14.5% of herds were restricted, constituting a decrease in herd prevalence between then and now of 46%.
"We are committed to undertaking a review of the current TB eradication programme, and we will announce a refreshed approach later this year.
"All aspects of the programme will be considered, and we will undertake a consultation in the Autumn to inform future policy."
VACCINATION AND THE FUTURE
The irony is that a largely effective vaccine already exists.
The BCG vaccination given to humans is 70% effective when used to immunise cattle. The vaccine uses the TB bacteria to provoke an immune response. Once it's used, however, tests cannot detect the difference between cattle successfully inoculated and infected cattle.
Therefore, vaccinating cows with BCG is banned in most countries, enabling vets to continue to use the PPD skin test to diagnose the disease in cattle.
Scientists at the University of Surrey believe they could have a solution to that problem.
By manipulating the disease's genetic make-up, the scientists created a BCG-minus strain. They then developed a new synthetic skin test that, like existing tests, will be positive for animals that have been exposed to TB. Unlike those tests, however, the new test will show a negative result for animals that have been vaccinated with the BCG-minus strain.
Johnjoe McFadden, Professor of Molecular Genetics at the University of Surrey, said: "To control the spread of bovine TB, effective vaccination and accurate early diagnosis of the disease are critical. This new vaccine provides protection against bovine TB. It will help fight against this deadly disease that infects over 50 million cattle worldwide and is economically devastating to farmers.
"The next stage of our work will be to demonstrate that both synthetic skin test and BCG-minus vaccine works in cattle herds. If they do, then it will be possible to vaccinate cattle against TB yet retain the value of skin test for diagnosis."