Major changes to Highway Code come into force today
FROM today (Jan 29), the biggest update to the Highway Code in four years takes place in an effort to improve the safety of the most vulnerable road users.
The changes will have implications for anyone that uses the roads – such as cyclists, motorists and pedestrians.
A hierarchy of road-users will be introduced, ensuring quicker or heavier modes of travel have the greatest responsibility to reduce the danger or threat they may pose to others on the road.
Cyclists will also receive fresh guidance to ride in the centre of a lane on quieter roads, in slower-moving traffic and at the approach to junctions in order to make themselves as clearly visible as possible.
They'll also be reminded they can ride 2 abreast – as has always been the case and which can be safer in large groups or with children – but they must be aware of drivers behind them and allow them to overtake if it is safe to do so.
Meanwhile, motorists will be encouraged to adopt the so-called 'Dutch Reach' (as shown below), opening the door next to them with the opposite hand so they look over their shoulder, meaning they're less likely to injure passing cyclists and pedestrians.
RAC head of roads policy Nicholas Lyes told The Herald: "These changes to the Highway Code are substantial, so it's vitally important they are communicated clearly."
"In theory, they should make our roads safer for cyclists and pedestrians, but unless everyone is aware of them, there's a risk of angry clashes and, worse still, unnecessary collisions."
"Nobody wants to be on the right side of the Highway Code changes but in the back of an ambulance because of confusion on the part of a driver or any other road user."
What's changed and why?
The revised Highway Code comes into effect from 29 January 2022, following calls to protect vulnerable road users. There are a significant number of changes but, from a driver's perspective, some of the biggest are:
creation of a new 'hierarchy of road users' that ensures those who can do the greatest harm have the greatest responsibility to reduce the danger or threat they may pose to others
clarify existing rules on pedestrian priority on pavements and when crossing the road
provide guidance on safe passing distances and ensuring cyclists and horse riders have priority when travelling straight ahead at junctions
'Hierarchy of road users'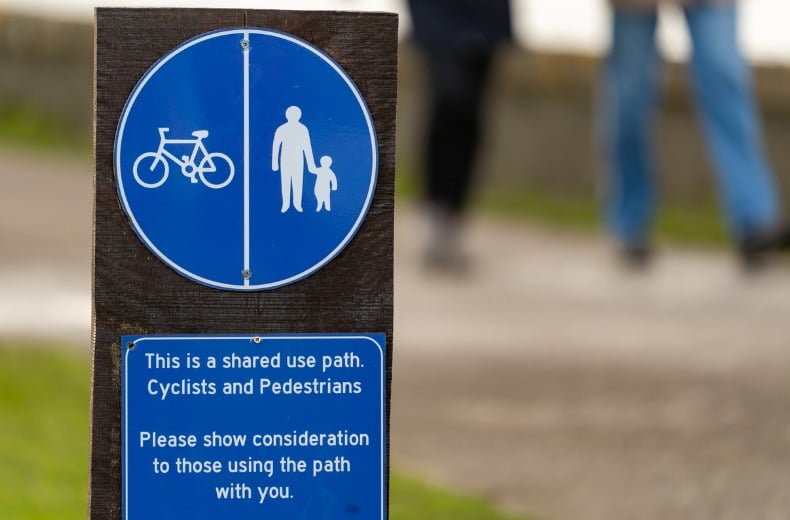 The 'hierarchy of road users' is a concept that places road users most at risk in the event of a collision at the top of the hierarchy. The system is used to create a special set of rules numbered H1, H2 and H3 but importantly doesn't remove the need for everyone to behave responsibly.
The hierarchy places road users in order from most to least at risk of being injured, like so:
Pedestrians – children, older adults and disabled people being more at risk
Cyclists, horse riders and drivers of horse-drawn vehicles
Drivers of large goods and passenger vehicles, vans/minibuses, cars/taxis, and motorcycles
Rule H1 applies to all road users and says that it's important that everyone is aware of the Highway Code and their responsibility for the safety of others. The rule reminds us that it may not be obvious that other road users may have impaired sight, hearing or mobility.
Pedestrian priority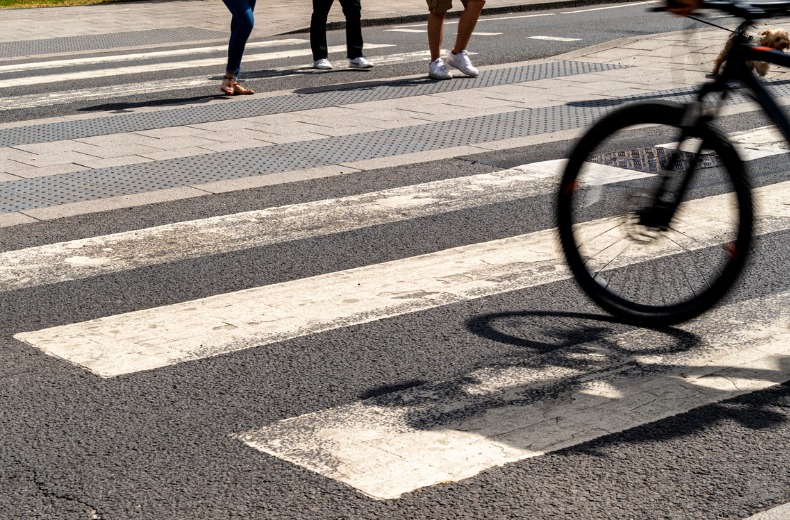 Rule H2 applies to drivers, motorcyclists horse-drawn vehicles, horse riders and cyclists. It reads:
"At a junction you should give way to pedestrians crossing or waiting to cross a road into which or from which you are turning."
From January 2022 a pedestrian waiting to cross should be given priority. Previously, drivers were told to give way to pedestrians if they 'have started crossing and traffic wants to turn into the road'. The change also appears in the revised Rule 170.
Rule H2 also advises drivers on pedestrian priority at zebra crossings. Rule 195 goes into more detail and tells us that drivers:
MUST give way when a pedestrian has moved onto a crossing
SHOULD give way when a pedestrian is waiting to cross
Although drivers are asked to give way more often, pedestrians still have a responsibility to cross safely. A new addition to Rule 8 makes it clear that pedestrians should 'cross at a place where drivers can see you.'
Safe passing distances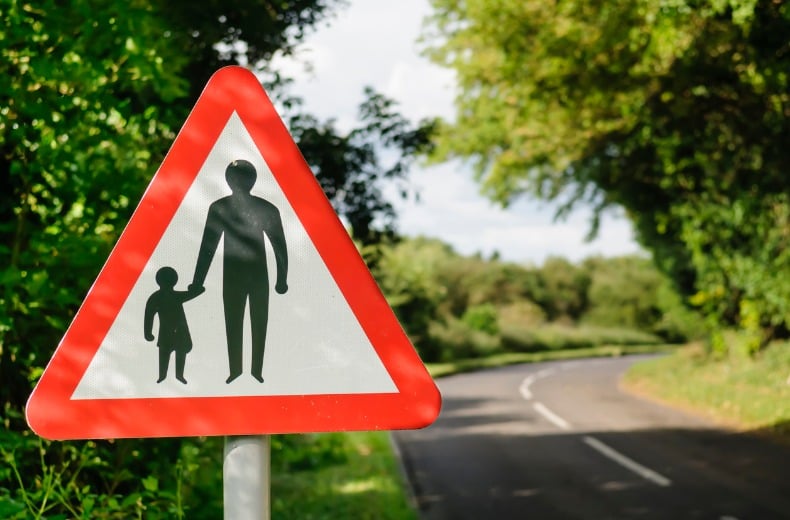 Rule 163 previously said: "Overtake only when it is safe and legal to do so. You should not get too close to the vehicle you intend to overtake." The revised rules go into more detail about what 'too close' means.
The following advice has been added:
When overtaking a cyclist: Drivers should leave 1.5 metres distance when overtaking at speeds of up to 30mph. Drivers should leave at least 2 metres' of space at higher speeds.
When overtaking horse riders and horse-drawn vehicles: Reduce your speed under 10mph and allow 2 metres of space.
When overtaking a pedestrian walking in the road (where there is no pavement): Allow 2 metres of space.
The guide distances should be increased in bad weather and at night. If you're unable to overtake motorcyclists or other road users using the distances mentioned above, you should wait behind them until it's safe to do so.
Other rules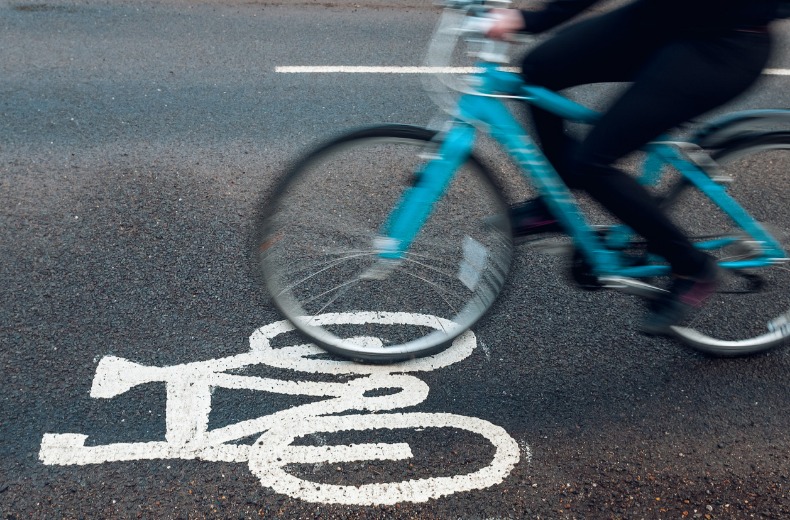 Many of the other significant changes relate to Rule H3, which applies to drivers and motorcyclists:
"You should not cut across cyclists, horse riders or horse-drawn vehicles going ahead when you are turning into or out of a junction or changing direction or lane, just as you would not turn across the path of another motor vehicle."
The rule applies when a cyclist is using a cycle lane, a cycle track, or riding ahead on the road. And it can also be seen in the amended Rule 160.
Also, you shouldn't turn at a junction if it would cause a cyclist or horse to stop or swerve out of danger's way.
Rule 72 is new for 2022 and instructs cyclists about their position in the road. There are two basic positions which cyclists should adopt depending on driving conditions.
Cyclists should ride in the centre of their lane:
on quiet roads and streets
in slower-moving traffic
when approaching junctions or narrow roads
Cyclists should keep 0.5 metres away from other vehicles and allow them to overtake if:
vehicles are moving faster than the cyclist
traffic starts to flow more freely
Another change to the Highway Code influenced by 'The hierarchy of road users' is Rule 140, which now asks drivers:
to give way to any cyclists in a cycle lane, including when they are approaching from behind
do not cut across cyclists when you are turning or changing lane
The updated rule reminds road users that cycle tracks can be shared with pedestrians and that cyclists are not obliged to use them.
Public Services Board seeks views to improve local well-being
CARMARTHENSHIRE'S Public Services Board (PSB) is seeking residents' views to find out what matters to them and their local communities.
The PSB has developed its Well-being Objectives and draft actions to deliver them, based on feedback received on its Well-being Assessment. The results of a survey at that time gathered views and helped shape the PSB's understanding of the economic, social, environmental, and cultural factors that impact the well-being of individuals and communities within Carmarthenshire.
Once again, residents are being asked to contribute to help public service partners develop Carmarthenshire's Local Well-being Plan for 2023-28.
To help shape the future of well-being please visit: Current Consultations (gov.wales)
The survey closes on 25 January 2023.
Cllr Darren Price, Chair of the Carmarthenshire PSB and Leader of Carmarthenshire County Council, said: "To deliver what is important to our communities, we need to their feedback and input. This survey is an opportunity for our residents to tell us if we, as public services, are on the right track to help create a better future for our children's generation, and the generations to follow, as we strive to reach this goal."
Andrew Cornish, Vice-Chair of the PSB andChief Executive Officer / Principal of Coleg Sir Gar and Coleg Ceredigion said: "Thank you to everyone who has contributed to our work so far. Our Well-being Assessment gives us a strong foundation on which to build our Well-being Plan and I would like to encourage everyone to take part in our involvement work for the preparation of the Plan."
Carmarthenshire's Public Services Board is a partnership of public and third sector organisations working together to improve well-being across the county and includes Carmarthenshire County Council, Hywel Dda University Health Board, Mid and West Wales Fire and Rescue Service, Natural Resources Wales and other organisations.
Llanelli prepares for Sunday's Remembrance Day parade
LATER TODAY (Sunday, November 13) the town will honour those who have fallen in service over the decades.
A number of roads will be closed on the day, including Murray Street, Church Street and Vauxhall Road from its junction with the mini roundabout.
These will be shut for the parade between 8.30am and noon, however, pedestrian access for those wishing to reach individual properties in those streets will be maintained where possible throughout the duration of the closure.
Traffic will be diverted to Robinson Street, Arthur Street, Columbia Row, Anne Street, Bigyn Road, Stepney Place, Water Street, Thomas Street and Gelli Onn.
At 10am, police, organisations and others not marching in the parade will take up their respective positions in front of the cenotaph in the town hall grounds, while the civic party will assemble inside Llanelli Town Hall.
At 10.15am the parade leaves Drill Hall for the town hall with the mayor Cllr Philip Warlow proceeding to the Boer War Memorial where he will lay a wreath.
When the parade arrives at the town hall, the civic party will proceed to the cenotaph where the Lord Lieutenant of Dyfed Sara Edwards, will lay a wreath.
This will be followed by the chair of Carmarthenshire Council Cllr Rob Evans, laying a wreath on the Royal Welch War Memorial and then on the town's cenotaph.
More wreaths will be laid by dignitaries and politicians and ex-servicemen and women A two-minute silence will then be observed at 11am.
Any service groups or individuals who wish to lay a wreath on Remembrance Sunday can contact Paul Wickers via email at llanlva2009@aol.com.
While community organisations are to contact Llanelli Town Council at enquiries@llanellitowncouncil.gov.uk.
Contact should be made by Monday, October 31 at the very latest to confirm arrangements as no additional wreaths will be able to be accommodated on the day.
Llanelli choir launches fundraising naked calendar
MEMBERS of a Llanelli female choir have bared all to raise money for the town's Ty Bryngwyn Hospice.
Côr Curiad has created a cheeky fundraising calendar for 2023 – the second one they have done.
With around 50 members, photos were taken across Llanelli with strategically placed items to spare their blushes – all in the name of a good cause.
Llanelli photographer Graham Harries was behind the lens for the project.
The choir's musical director Alex Esney, who is Miss December in the calendar said: "Local businesses sponsored the calendar and so many of the photos were taken at their premises.
"So for example we went to LTC Mobility Ltd and had scooters carefully positioned in front of us, it was a lot of fun.
"I also want to thank Ffwrnes Theatre for opening up especially for me to go and have my photo taken with the piano there."
Alex said the aim is to raise as much as possible for the hospice, adding: "We did a calendar a few years ago but we now have more members so we thought it was time to do it all again.
"The ladies decided to 'bare all' to raise money for the hospice which provides such great care and support for families in their time of need, including two of our own.
"I think we pulled out all the stops this year, getting their clothes off at local businesses in and around Llanelli."