Major changes to Highway Code come into force today
FROM today (Jan 29), the biggest update to the Highway Code in four years takes place in an effort to improve the safety of the most vulnerable road users.
The changes will have implications for anyone that uses the roads – such as cyclists, motorists and pedestrians.
A hierarchy of road-users will be introduced, ensuring quicker or heavier modes of travel have the greatest responsibility to reduce the danger or threat they may pose to others on the road.
Cyclists will also receive fresh guidance to ride in the centre of a lane on quieter roads, in slower-moving traffic and at the approach to junctions in order to make themselves as clearly visible as possible.
They'll also be reminded they can ride 2 abreast – as has always been the case and which can be safer in large groups or with children – but they must be aware of drivers behind them and allow them to overtake if it is safe to do so.
Meanwhile, motorists will be encouraged to adopt the so-called 'Dutch Reach' (as shown below), opening the door next to them with the opposite hand so they look over their shoulder, meaning they're less likely to injure passing cyclists and pedestrians.
RAC head of roads policy Nicholas Lyes told The Herald: "These changes to the Highway Code are substantial, so it's vitally important they are communicated clearly."
"In theory, they should make our roads safer for cyclists and pedestrians, but unless everyone is aware of them, there's a risk of angry clashes and, worse still, unnecessary collisions."
"Nobody wants to be on the right side of the Highway Code changes but in the back of an ambulance because of confusion on the part of a driver or any other road user."
What's changed and why?
The revised Highway Code comes into effect from 29 January 2022, following calls to protect vulnerable road users. There are a significant number of changes but, from a driver's perspective, some of the biggest are:
creation of a new 'hierarchy of road users' that ensures those who can do the greatest harm have the greatest responsibility to reduce the danger or threat they may pose to others
clarify existing rules on pedestrian priority on pavements and when crossing the road
provide guidance on safe passing distances and ensuring cyclists and horse riders have priority when travelling straight ahead at junctions
'Hierarchy of road users'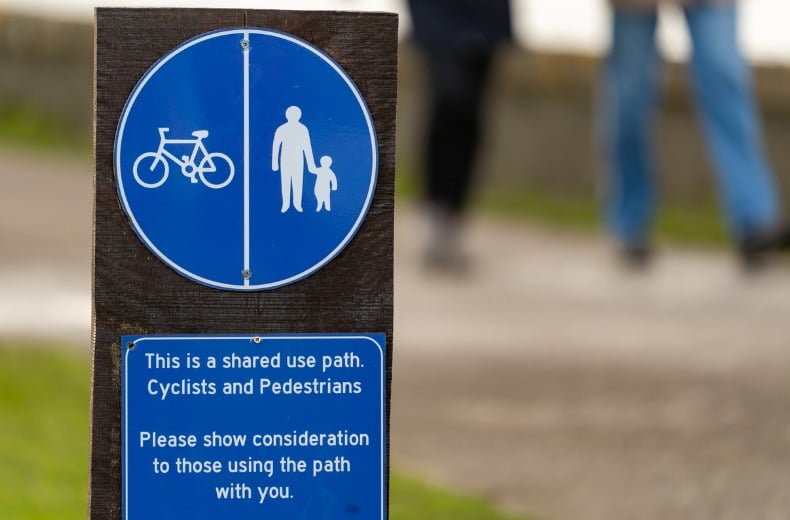 The 'hierarchy of road users' is a concept that places road users most at risk in the event of a collision at the top of the hierarchy. The system is used to create a special set of rules numbered H1, H2 and H3 but importantly doesn't remove the need for everyone to behave responsibly.
The hierarchy places road users in order from most to least at risk of being injured, like so:
Pedestrians – children, older adults and disabled people being more at risk
Cyclists, horse riders and drivers of horse-drawn vehicles
Drivers of large goods and passenger vehicles, vans/minibuses, cars/taxis, and motorcycles
Rule H1 applies to all road users and says that it's important that everyone is aware of the Highway Code and their responsibility for the safety of others. The rule reminds us that it may not be obvious that other road users may have impaired sight, hearing or mobility.
Pedestrian priority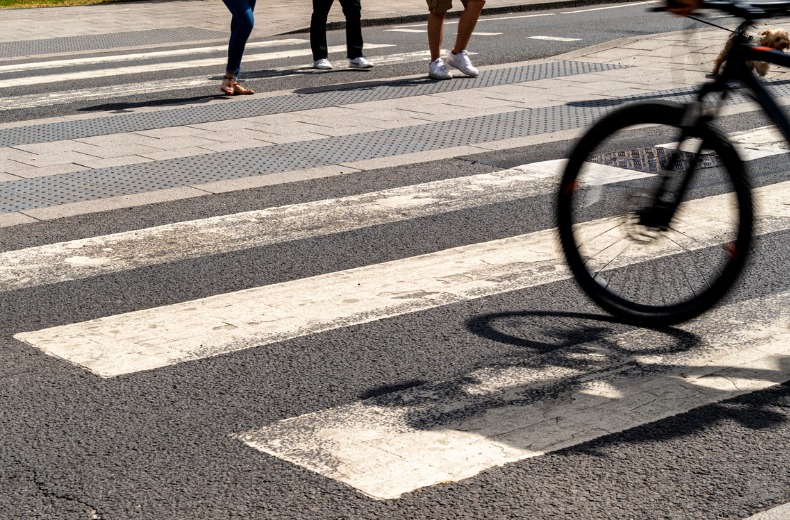 Rule H2 applies to drivers, motorcyclists horse-drawn vehicles, horse riders and cyclists. It reads:
"At a junction you should give way to pedestrians crossing or waiting to cross a road into which or from which you are turning."
From January 2022 a pedestrian waiting to cross should be given priority. Previously, drivers were told to give way to pedestrians if they 'have started crossing and traffic wants to turn into the road'. The change also appears in the revised Rule 170.
Rule H2 also advises drivers on pedestrian priority at zebra crossings. Rule 195 goes into more detail and tells us that drivers:
MUST give way when a pedestrian has moved onto a crossing
SHOULD give way when a pedestrian is waiting to cross
Although drivers are asked to give way more often, pedestrians still have a responsibility to cross safely. A new addition to Rule 8 makes it clear that pedestrians should 'cross at a place where drivers can see you.'
Safe passing distances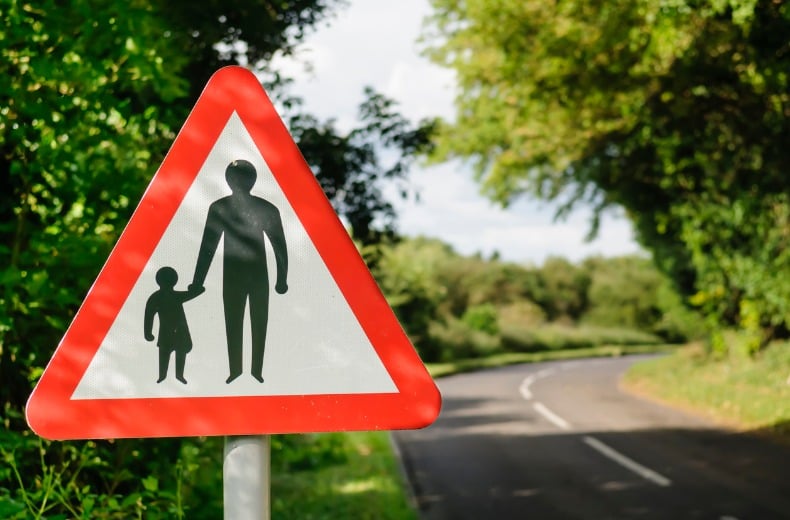 Rule 163 previously said: "Overtake only when it is safe and legal to do so. You should not get too close to the vehicle you intend to overtake." The revised rules go into more detail about what 'too close' means.
The following advice has been added:
When overtaking a cyclist: Drivers should leave 1.5 metres distance when overtaking at speeds of up to 30mph. Drivers should leave at least 2 metres' of space at higher speeds.
When overtaking horse riders and horse-drawn vehicles: Reduce your speed under 10mph and allow 2 metres of space.
When overtaking a pedestrian walking in the road (where there is no pavement): Allow 2 metres of space.
The guide distances should be increased in bad weather and at night. If you're unable to overtake motorcyclists or other road users using the distances mentioned above, you should wait behind them until it's safe to do so.
Other rules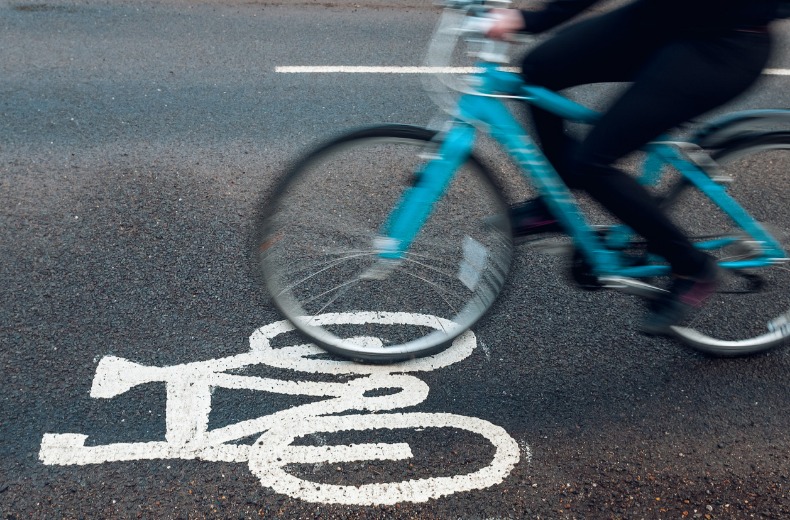 Many of the other significant changes relate to Rule H3, which applies to drivers and motorcyclists:
"You should not cut across cyclists, horse riders or horse-drawn vehicles going ahead when you are turning into or out of a junction or changing direction or lane, just as you would not turn across the path of another motor vehicle."
The rule applies when a cyclist is using a cycle lane, a cycle track, or riding ahead on the road. And it can also be seen in the amended Rule 160.
Also, you shouldn't turn at a junction if it would cause a cyclist or horse to stop or swerve out of danger's way.
Rule 72 is new for 2022 and instructs cyclists about their position in the road. There are two basic positions which cyclists should adopt depending on driving conditions.
Cyclists should ride in the centre of their lane:
on quiet roads and streets
in slower-moving traffic
when approaching junctions or narrow roads
Cyclists should keep 0.5 metres away from other vehicles and allow them to overtake if:
vehicles are moving faster than the cyclist
traffic starts to flow more freely
Another change to the Highway Code influenced by 'The hierarchy of road users' is Rule 140, which now asks drivers:
to give way to any cyclists in a cycle lane, including when they are approaching from behind
do not cut across cyclists when you are turning or changing lane
The updated rule reminds road users that cycle tracks can be shared with pedestrians and that cyclists are not obliged to use them.
Significant step forward for Llanelli's multi-million-pound Pentre Awel
LLANELLI'S ground-breaking Pentre Awel project has taken a major step forward paving the way for building work to start as early as this autumn.
Carmarthenshire County Council's planning committee has today (Thursday, June 23) approved reserved matters for access, appearance, landscaping, layout and scale for Zone One of the landmark project.
It follows the outline planning application, which was granted back in August 2019, and means work can officially commence on-site.
Pentre Awel is the first development of its scope and size in Wales providing world-class medical research and health care delivery and supporting and encouraging people to lead active and healthy lives.
Detailed design work has been undertaken on Zone One, which will bring together education, business, research, leisure and health in a single building. These facilities will be linked together in a 'street' layout, connected by a central atrium comprising a reception, café and other public amenities. The street will be the community heart of the village with lots of exhibition space and breakout areas enjoying spectacular views across the lake, and to the Loughor Estuary and Carmarthen Bay.
The designs showcase the council's ambition to create a development that is landscape-led, connected to local communities and amenities and is sustainable. The facilities will maximise the use of daylight and natural ventilation where possible, and bring the 'outside inside' to promote good physical and mental wellbeing.
Externally, Pentre Awel will enjoy landscaped outdoor public spaces for recreation, with walking and cycling paths and stunning coastal views, all set around the freshwater lake as a key defining feature.
Site clearance, ground investigation and ecology works have already started on site with 'spade-in-the-ground-works' expected to get underway this autumn and full completion estimated for summer 2024.
Cabinet Member for Regeneration, Leisure, Culture and Tourism Cllr Gareth John said: "This is yet another exciting step forward for this ambitious and truly innovative project that will benefit people locally in Llanelli, as well as across Carmarthenshire and South West Wales as a whole.
"Pentre Awel will deliver a significant programme of community benefits and economic regeneration across the county, creating major employment and training opportunities, along with world-class leisure and health facilities for our residents.
"It is important that local businesses benefit from this project, and I was delighted that more than 100 businesses recently attended a 'Meet the Buyer' event at Parc y Scarlets to find out more about the opportunities available. I look forward to seeing building work starting on site very soon."
Pentre Awel is being delivered by Carmarthenshire County Council in partnership with Hywel Dda University Health Board, Universities and Colleges including Cardiff University, Coleg Sir Gȃr, the University of Wales Trinity Saint David and Swansea University. It is part-funded by the Swansea Bay City Deal (£40million).
As well as improving health and wellbeing, the project will create over 1,800 jobs and training/apprenticeship opportunities, and is expected to boost the local economy by a £467million over the next 15 years.
Bouygues UK has been awarded a two-stage design and build contract for Zone One with a key focus on social value to ensure employment and training opportunities for local people are maximised during the construction phase.
Zone One includes a new state-of-the-art leisure centre; hydrotherapy pool; education, research and business development space; a clinical research and delivery centre with community level clinical trials; and a well-being skills centre delivering health and care training.
Later phases of the scheme include a hotel, a range of social and affordable housing, assisted living accommodation and a nursing home.
The Welsh Government launches Basic Income pilot scheme
FROM 1 July 2022, more than 500 people leaving care in Wales will be offered £1600 each month (before tax) for two years to support them as they make the transition to adult life.
Launched by First Minister Mark Drakeford, it is hoped the pilot will set care leavers on a path to live healthy, happy and fulfilling lives.
The radical approach has trust, autonomy and respect at its centre. It will provide independence and security to people who have faced immense challenges during their childhood, giving them greater control and empowering them to make decisions about their future.
The £20 million pilot, which will run for three years, will be evaluated to carefully examine its effect on the lives of those involved
Social Justice Minister Jane Hutt said the scheme is a direct investment in the lives and futures of some of Wales' most vulnerable young people.
Those taking part in the pilot will also receive individual advice and support to help them manage their finances and develop their financial and budgeting skills.
Local authorities will play a key role in supporting them throughout the pilot. Voices from Care Cymru will also work with the young people to give them advice on wellbeing, education, employment and help them plan their future after the pilot.
To launch the scheme, First Minister Mark Drakeford, Social Justice Minister Jane Hutt and Deputy Minister for Social Services Julie Morgan met with people taking part in the pilot, and young people who themselves have been in care, to talk about the impact this support will have on peoples' lives.
They discussed how they hope the financial stability will give people the opportunity to make positive life choices as they leave care and provide a more solid foundation from which to build their adult lives.
First Minister Mark Drakeford said: "We want all our young people to have the best possible chance in life and fulfil their full potential. The state is the guardian of people leaving care and so has a real obligation to support them as they start their adult life.
"Our focus will be on opening up their world to all its possibilities and create an independence from services as their lives develop.
"Many of those involved in this pilot don't have the support lots of people – myself included – have been lucky enough to enjoy as we started out on our path to adulthood.
"Our radical initiative will not only improve the lives of those taking part in the pilot, but will reap rewards for the rest of Welsh society. If we succeed in what we are attempting today this will be just the first step in what could be a journey that benefits generations to come."
Minister for Social Justice Jane Hutt said:
"We're in the midst of a cost-of-living crisis like no other and we therefore need new ways of supporting people who are most in need.
"Our Basic Income pilot is an incredibly exciting project giving financial stability to a generation of young people. Too many people leaving care face huge barriers to achieving their hopes and ambitions; such as problems with getting a safe and stable home, to securing a job and building a fulfilling career. This scheme will help people live a life free of such barriers and limitations.
"We will carefully evaluate the lessons learnt from the pilot. Listening to everyone who takes part will be crucial in determining the success of this globally ambitious project. We will examine whether Basic Income is an efficient way to support society's most vulnerable and not only benefit the individual, but wider society too."
Tiff Evans of Voices from Care Cymru, speaking on behalf of young people who have experienced care, said: "This is a brilliant opportunity for care leavers in Wales. It is good to see that care leavers in Wales are being thought of and Welsh Government are providing this opportunity for them as young people to become responsible, control some parts of their lives and have a chance to thrive and be financially independent.
"We thank Welsh Government for investing in them and their future and we look forward to other changes and developments for care experienced young people in Wales in order for them to reach life aspirations."
Community checks out new Carmarthenshire Policing Hub and Custody Suite
POLICE and Crime Commissioner Dafydd Llywelyn today (24.06.22) hosted an open doors event for local stakeholders at Dyfed-Powys' new Custody Suite and Policing Hub, that is currently under construction at Dafen, Llanelli Carmarthenshire.
Planning permission was granted to the Office of Police and Crime Commissioner by Carmarthenshire County Council back in April 2021 for the proposed development, which is to be an ambitious sustainable construction, with a BREEAM excellence rating.
Wilmott Dixon, who are the Construction Contractor have been on site since autumn preparing for the first construction phases, with specific progress now beginning made on the development, that aims to be completed by May 2023.
PCC Dafydd Llywelyn said; "This is a major investment for us which will see an ambitious, modern, sustainable fit for purpose policing hub and custody suite that will meet the needs and expectations of modern policing.
"During the planning application process between 2020 and 2021, we engaged widely with the local community, and It was a pleasure to open the door, and welcome local community representatives to the construction site today, to show the progress that has been made to date.
"I've worked extremely hard with partners over recent years to ensure that we get to this position and I now look forward to seeing the construction work continue to develop at pace over the year".
In being a BREEAM related development, the new build will offer a more sustainable environment, that aims to enhance the well-being of the people who work within it, and help protect natural resources.
Amongst some of the sustainable credentials of the new build will be a photovoltaic solar power installation to minimise the carbon footprint of the building; a rainwater harvesting facility for toilets and non-potable water, and electric car charging facilities.
Chief Inspector Richard Hopkin, Dyfed-Powys Police's operational lead on the new build, said: "We feel very fortunate to be having a new build custody suite and hub coming to Llanelli.
"Our current Llanelli estate is old, so to see a new build that is being designed with such consideration for the environment and the wellbeing of our staff and the community within which it sits is really positive.
"The development will provide a fit for purpose, future proof solution which will complement the town centre Neighbourhood Police Team base."
Ian Jones, Director at Willmott Dixon commented, "This is the first project that we have worked on with Dyfed Powys Police, and as part of what has being a collaborative partnership, we are delighted to have the opportunity to deliver this development.
"This is a purpose‐built, new custody suite to replace and supplement provision of custody within Carmarthenshire which will provide excellent facilities to meet the needs of modern law enforcement and detainee wellbeing for Dyfed Powys Police.
"We were delighted to have the opportunity to welcome guests to the site to show them first-hand how construction is progressing."